Silverthorne – Enjoy the Best Of Everything
Silverthorne is a picturesque mountain town located in Summit County, Colorado. The place received its name from Judge Marshal Silverthorn (the 'e' was added later), who staked his claim to the area's gold mining history in 1881. Now, almost 100 years later, Silverthorne still holds the title "the gateway to Summit County."
Beyond its rich history, Silverthorne is also renowned for its breathtaking scenery and outdoor recreation opportunities. The town offers residents a chance to escape the hustle and bustle of city life and immerse themselves in nature. In addition, its proximity to Summit County's four ski resorts makes it even easier for anyone who loves to follow the powder to live their best life!
In addition, the town is conveniently located just off Interstate 71. It offers plenty of shopping and dining options and convenient access to the nearby cities of Denver and Vail. So, whether you're seeking adventure or relaxation, Silverthorne has something to offer.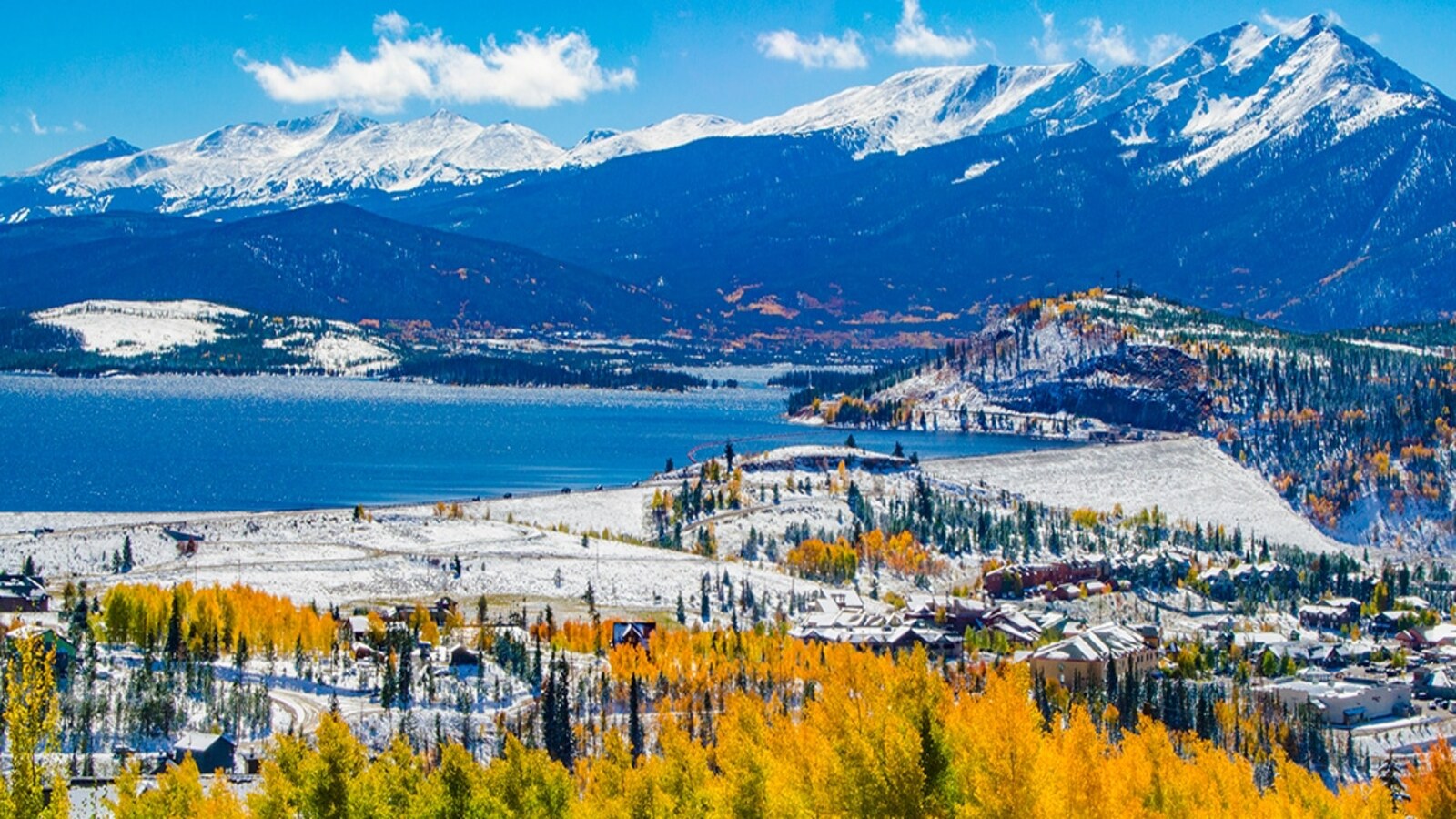 Brief Overview of Silverthorne
Nuzzling in the heart of the Rocky Mountains, Silverthorne is a fantastic option for potential homebuyers looking for a mix of natural beauty, outdoor recreation, and urban conveniences. This charming mountain town offers stunning views of the Rockies, access to the Blue River, and numerous ski resorts. In addition to outdoor recreation opportunities, Silverthorne is also home to a growing and diverse housing market.
From quaint cabin-style homes to spacious modern homes, the housing options available in Silverthorne are plenty. Whether you're looking for a single-family home, a condo, or a townhome, the town has something that would fit your budget and preferences. Some of the well-established neighborhoods to consider in the town include Wildernest, Silverthorne Proper, and Shock Hill.
Silverthorne offers residents a wide array of shopping and dining options and a growing number of community services. The town is also home to several parks and green spaces, including the Raven Golf Club and the Silverthorne Pavilion, which hosts various events and concerts throughout the year.
Another important factor that makes Silverthorne an attractive option for homebuyers is its convenient location. The town is just a short drive from Denver and Vail and is also easily accessible from the Denver International Airport. This makes it an ideal option for those who want to live in a small town while still being close to the conveniences and opportunities of a larger city.
Education in Silverthorne
Silverthorne is served by the Summit School District, which offers a range of educational programs and resources to students of all ages. Notable schools in the region include Silverthorne Elementary School, Summit Middle School, and Summit High School.
In addition to the public schools, the town is also home to several private schools and alternative education programs. These include Montessori schools, charter schools, and homeschooling co
The Climate in Silverthorne
Silverthorne has a high-altitude continental climate characterized by warm summers and cold winters.
In summer, temperatures range around 75 degrees, with occasional thunderstorms and hot spells. During winter, temperatures drop below freezing (6 degrees), and snowfall is common. The town receives 158 inches of snowfall annually, making it a top destination for winter activities.
Despite the colder temperatures and snow, the town is also known for its sunny days (247 days of annual sunshine) and clear skies, which are particularly beautiful in the winter. In addition, the town's location in the mountains provides a unique microclimate with lower humidity, making it a comfortable place to live even in the winter months.
Public Transportation in Silverthorne
The Summit Stage is a free public bus service that provides year-round service from Silverthorne to neighboring towns, such as Breckenridge, Dillon, and Frisco. This service is convenient for residents who commute to work, school, or other destinations. In addition, Silverthorne residents are also served by several shuttle services that provide transportation to the nearby ski resorts.
Make Your Home in Silverthorne
A wintry wonderland, Silverthorne makes an excellent choice to relocate to if you enjoy spending time in the great outdoors and living a relaxed life. Resting in the heart of the Rocky Mountains, the town is surrounded by splendid natural scenery, and outdoor recreation options are plenty here.
Residents in Silverthorne enjoy a high standard of living, with quality amenities and services for residents, including shopping, dining, and entertainment options. The housing market in the town is relatively stable, with a range of housing options available, from apartments to single-family homes. The town is also close to several major cities, making it a convenient place to live for those who need to commute. So, why not start your Silverthorne house hunt today?