Dillon – Experience the Magic Of Colorado High Country
Resting on the eastern shore of Lake Dillon Reservoir, Dillon, Colorado, is a beautiful mountain town located in Summit County. Renowned for its scenic views, outdoor recreation opportunities, and vibrant community, Dillon is enveloped in a magical aura that would make anyone fall in love with the town.
With its proximity to Keystone, Breckenridge, and Copper Mountain ski resorts, Dillon attracts skiers and snowboarders from all over the world. In the summer, residents enjoy hiking, fishing, and boating on the nearby lakes, and in winter, they embrace all the fun that could be had in the snow. Dillon also features a variety of shops, restaurants, and entertainment options for visitors and residents alike. With its stunning natural beauty and welcoming atmosphere, Dillon is a popular spot to relocate to for those seeking adventure and relaxation.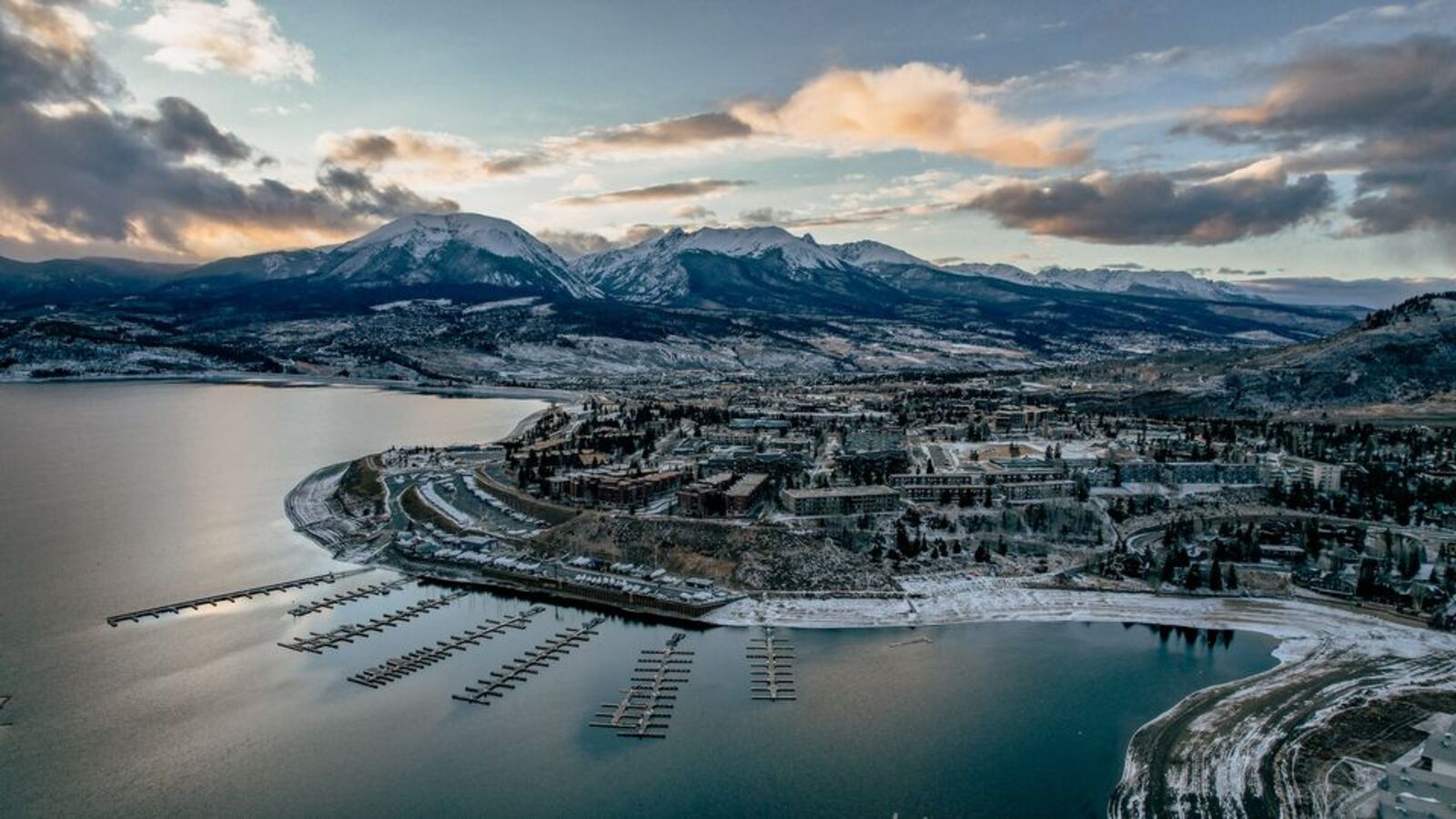 One of the major draws of Dillon is its housing market. There are some excellent lake-side complexes to be found here, in neighborhoods such as Marina Place, The Anchorage, and Lake Cliffe. In addition, Summit Cove is a neighborhood worth considering if you want to settle in a more peaceful and quiet area. The community mostly features single-family homes, but you will also find a few condos and townhomes in and around Summit Cove. On the other hand, Corinthian Hills and Summerwood hold single-family residences and duplexes with fantastic views. For inexpensive homes, look at Dillon Valley East and West Condominiums.
Living in Dillon is associated with the excellent quality of life offered by the town's various amenities. The town is vibrant, and with a variety of shops, restaurants, and entertainment options, there is always something to do, whether it's taking a walk in one of the nearby parks or participating in a local event. Additionally, the town is surrounded by stunning natural beauty, including lakes, forests, and mountains. This makes it the perfect place for those who love the outdoors and want to enjoy all that nature has to offer.
Dillon is served by the Summit School District, which provides education to students from preschool through high school. For younger children, the town offers some excellent preschool and daycare programs designed to provide a safe and nurturing environment where kids can learn and grow. There are also several after-school programs and clubs, including sports teams, music lessons, and more. These programs are designed to help kids develop new skills, make friends, and have fun.
For older students, the Summit School District offers a wide range of academic programs, including honors and advanced placement courses, as well as specialized programs in areas such as art, music, and science. Higher education institutions in the town include Colorado Mountain College. This college offers a range of programs, including associate degrees, certificate programs, and continuing education courses. This makes it easy for adults to pursue their educational goals, whether they wish to complete a degree, improve their job skills, or simply learn something new.
Located in the mountains, at an elevation of 9,097 feet, Dillon's climate is characterized by cold winters and mild summers.
In the winter, temperatures average 6 degrees, with 160 inches of annual snowfall. Despite the frigid temperatures, the colder months are popular for outdoor recreation, as nearby ski resorts provide ample skiing, snowboarding, and snowshoeing opportunities. The town also has several indoor recreational facilities, including ice rinks and indoor swimming pools, which allow residents to stay active and have fun despite the cold weather.
In the summer, the average temperature reaches 75 degrees, with occasional showers. The warmer months are ideal for hiking, fishing, and boating on the nearby lakes. The town also has many parks and recreational areas where residents can enjoy picnics, sports, and other activities in the beautiful mountain setting.
Public Transportation in Dillon
The Summit Stage, a free bus service, is Dillon's primary public transportation provider. Buses run from Dillon to neighboring towns and cities, such as Breckenridge and Keystone. The Summit Stage runs year-round and offers frequent service, making it a convenient option for those who need to travel within the area.
In addition to the Summit Stage, Dillon is served by the Summit County shuttle, which provides transportation to and from the nearby ski resorts. This shuttle operates during the ski season and offers convenient, reliable service for skiers and snowboarders.
The charming town of Dillon is a great place for people to live an adventurous and relaxed life. Opportunities for outdoor recreation, such as hiking, fishing, and skiing, are plenty in the region. In addition, the housing market in Dillion is strong, stable, and growing, offering a wide range of homes at affordable prices. This makes it an attractive option for families and individuals looking to purchase a home. Pair it with the town's tight-knit community that provides ample opportunities for residents to get involved and make new friends, it is no wonder why Dillion is a great place to relocate to.