Keystone – A Giant Wintry Playground
A small mountain community in Summit County, Colorado, Keystone is known for its ski resort, Keystone Resort. The largest resort in Summit County, the Keystone Resort features more than 3,100 acres of mountain access across four challenging peaks. In addition, the community extends award-winning dining and shopping in River Run and its Lakeside Village year-round.
Opportunities for outdoor activities, such as hiking, golfing, and fishing, are plenty in the town. However, beyond all the adventures, Keystone is where you can relax and rewind.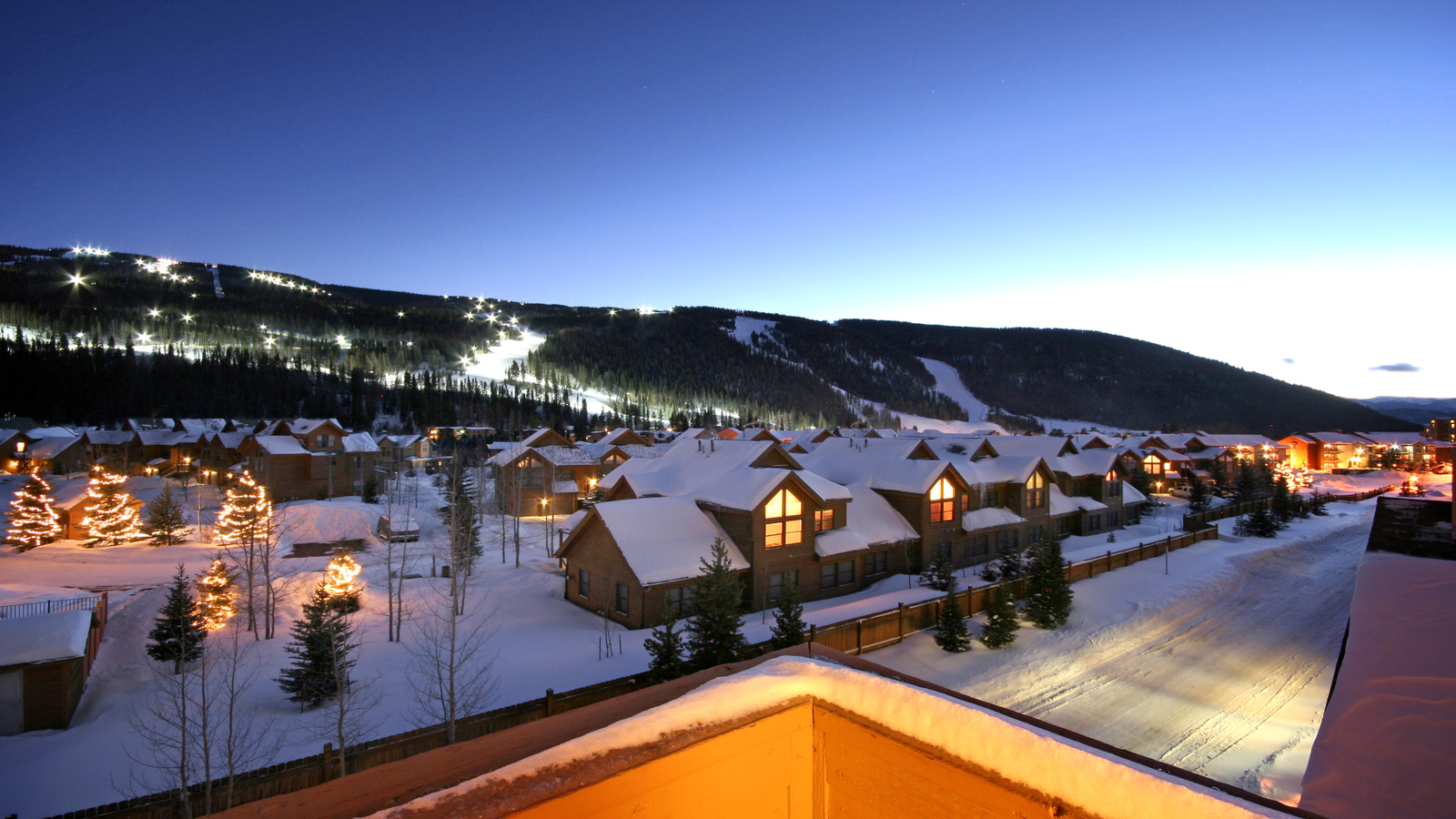 Brief Overview of Keystone
Featuring a variety of amenities and a thriving housing market, the small mountain community of Keystone has a lot to offer to potential homebuyers. Resting in Summit County, Keystone is a resort town that offers a unique blend of outdoor recreation and urban convenience.
The neighborhoods in Keystone vary in size and style, featuring everything from small single-family homes to larger, luxurious properties. River Run Village is a popular neighborhood known as the heart of Keystone. The village sits at the base of the resort and boasts a variety of condos and townhomes with access to shopping, dining, and lake-side activities. On the other hand, the Keystone Ranch neighborhood is a more secluded area ideal for families looking for single-family homes with a quieter and more residential feel.
The vast range of amenities in the community makes it an excellent option for those who love living close to nature. The Keystone Resort is a significant draw for visitors, offering world-class skiing and snowboarding. It also hosts outdoor yoga classes and a "Friday Afternoon Club" with occasional live music in the summer. The warmer months in Keystone also present two championship golf courses, fly-fishing, and an extensive network of mountain biking and hiking trails for the whole family to enjoy.
Keystone residents are served by the Summit School District, which operates several elementary, middle, and high schools, as well as an alternative school program. Keystone Elementary School is the primary school in the town, serving students in grades K-5. The school strongly focuses on hands-on learning and offers a variety of programs, including music, art, and physical education.
In addition, Keystone's proximity to several colleges and universities in nearby cities, such as the Colorado Mountain College and the University of Denver, appeals to those looking for higher education options.
Keystone residents experience the typical Rocky Mountain climate, with four distinct seasons and varying weather patterns. In winter, the average temperatures drop to 6 degrees and are accompanied by 160 inches of annual snow, turning the place into a winter wonderland, and providing plenty of opportunities for skiing, snowboarding, and other winter sports.
In the spring, temperatures begin to warm up. This time of year is characterized by snowmelt and wildflowers. The summer months are warm, with temperatures averaging 75 degrees. It's an ideal time for outdoor recreation, including hiking, biking, fishing, and golfing. During fall, temperatures begin to cool down and are characterized by colorful foliage.
Public Transportation in Keystone
Keystone residents primarily take advantage of the Summit Stage, a local bus system that serves the Summit County area. The bus system offers several routes that connect Keystone to nearby towns, such as Frisco and Breckenridge, and is a convenient and affordable option for those who need to travel around the area without a car. 
In addition to the Summit Stage, Keystone is serviced by several shuttle companies that offer transportation to and from the Denver International Airport. These shuttles are a convenient option for residents who need to travel to and from the airport.
Make Your Home in Keystone
Resting in the heart of the Rocky Mountains, Keystone is surrounded by breathtaking scenery and natural beauty. So, whether you enjoy hiking, skiing, or simply taking in the views, Keystone won't disappoint. In addition, the community is just a short drive from the cultural and educational offerings of Denver, making it a great option for families and individuals seeking a mountain community with access to a variety of educational opportunities. Add to this the great climate, brilliant housing market, and friendly, and welcoming people, and Keystone is a great place to call home. So, why not start browsing the Keystone real estate listing now?