Introduction:
As winter's chill settles in, Breckenridge, Colorado, transforms into a magical wonderland, beckoning visitors from near and far to experience the holidays in a picture-perfect setting. Nestled amidst the majestic Rocky Mountains, Breckenridge offers not only breathtaking landscapes but also a festive atmosphere that captures the essence of the season. Join me as we explore the enchanting holiday spirit that blankets this charming mountain town.
Snow-Covered Bliss: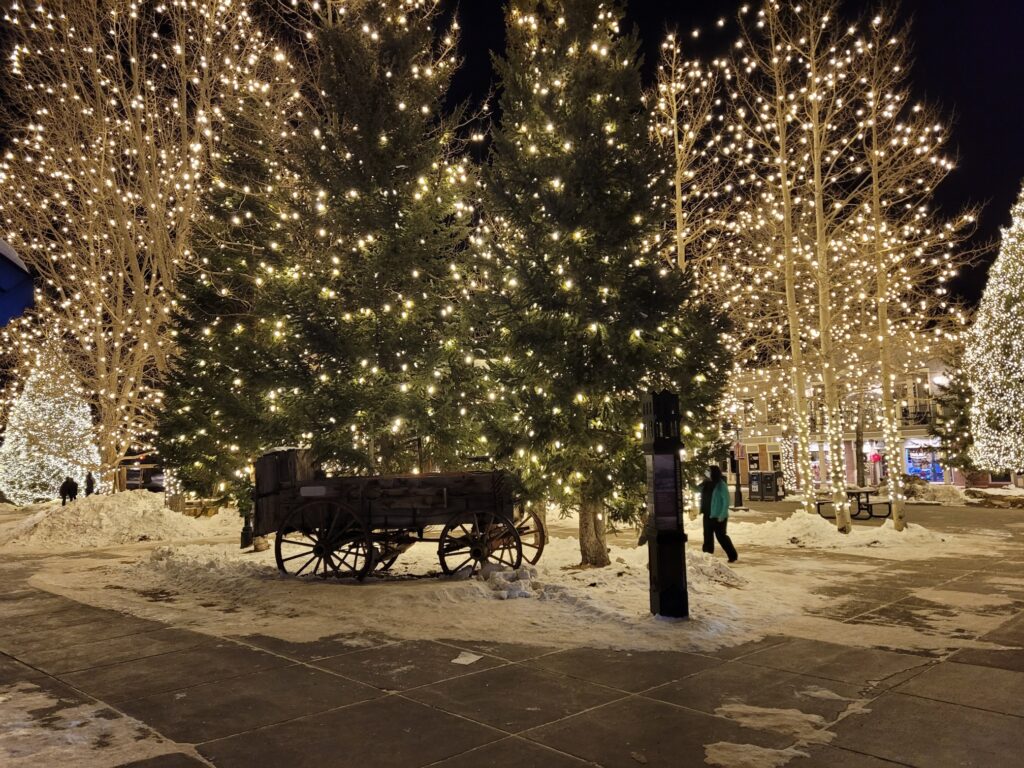 Breckenridge's claim to fame isn't just its world-class ski slopes; it's also the idyllic snow-covered streets that evoke a sense of wonder. The town's historic district, adorned with twinkling lights, creates a postcard-worthy scene that rivals any holiday movie set. Stroll along Main Street, where the soft crunch of snow beneath your boots harmonizes with the sleigh bells jingling in the distance.
Winter Activities:
In the heart of winter, Breckenridge transforms into a wonderland of exhilarating activities, offering a paradise for those with a penchant for adventure. The town is not just about the renowned Breckenridge Ski Resort with its powdery slopes ideal for skiing and snowboarding; it's also a hub for various other winter delights. You can glide through the serene landscapes at the Breckenridge Nordic Center, where snowshoeing and cross-country skiing become a magical experience amidst the snow-draped forests. For a rush of excitement, head to Carter Park's sledding hill, where laughter and joy echo as families and friends enjoy the simple pleasure of sledding down the snowy incline. For those who prefer the charm of winter sports, the Stephen C West Ice Arena offers a chance to twirl and glide on ice, adding a touch of grace to the frosty air. For a truly enchanting experience, embrace the holiday spirit with a horse-drawn sleigh ride, where the gentle trot of horses and the crisp winter air combine to create a picturesque and memorable journey through Breckenridge's winter landscape. Each of these activities, as diverse as the snowflakes themselves, ensures that every moment spent in Breckenridge is filled with joy, excitement, and the beauty of winter.
Festive Events and Traditions: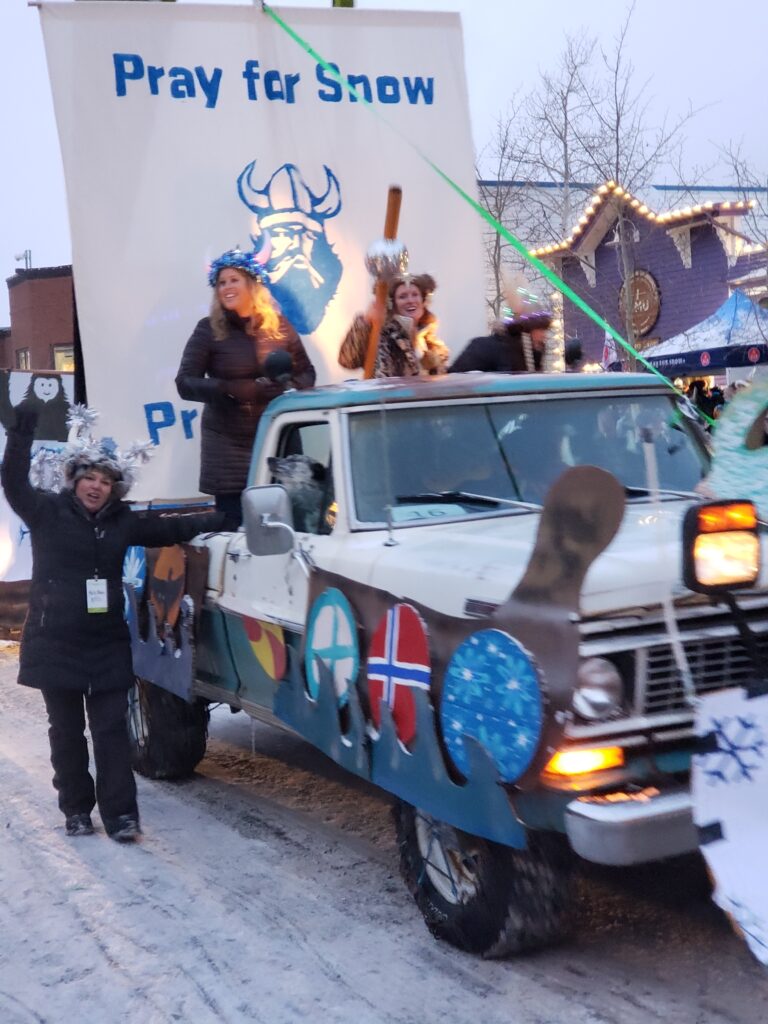 Breckenridge's holiday calendar is brimming with festive events that unite the community and create lasting memories. The annual Lighting of Breckenridge ceremony, scheduled for December 2nd, marks the beginning of the holiday season as thousands of twinkling lights illuminate the town. The Ullr Fest follows this from December 7th to 9th, a celebration honoring the Norse god of snow, complete with a lively parade and whimsical festivities. Adding to the holiday cheer, Santa comes to Re/Max Plaza, offering an opportunity for photos, hot cocoa, and cookies, creating a perfect family-friendly atmosphere. The festivities culminate with the New Year's Eve torchlight and glowworm parade, a spectacular display that lights up the night sky, ushering in the new year with a sense of wonder and excitement.
Cozy Retreats and Culinary Delights:
Following your winter day on the slopes, find comfort in one of Breckenridge's homes or convenient ski-in ski-out condos. The inviting fireplaces are ideal for relaxing moments with your loved ones. Dive into the town's diverse culinary scene, offering everything from robust mountain dishes to exquisite gourmet meals. Enjoy a comforting hot cocoa at Cool River Coffee House or choose from a selection of Breckenridge's local restaurants for a memorable meal. La Francaise serves up authentic French fare, while Rootstalk delights with its fresh, innovative cuisine. Giampietro Pasta and Pizzeria is a hit for Italian food enthusiasts, and Radicato creatively reinterprets traditional Italian dishes. For a soul-warming soup, head to Soupz On, especially on brisk days. And for a laid-back atmosphere, Ollie's Pub & Grub is the perfect spot. Each venue contributes unique charm and flavors to Breckenridge's vibrant dining landscape.
Local Artisans and Unique Shopping: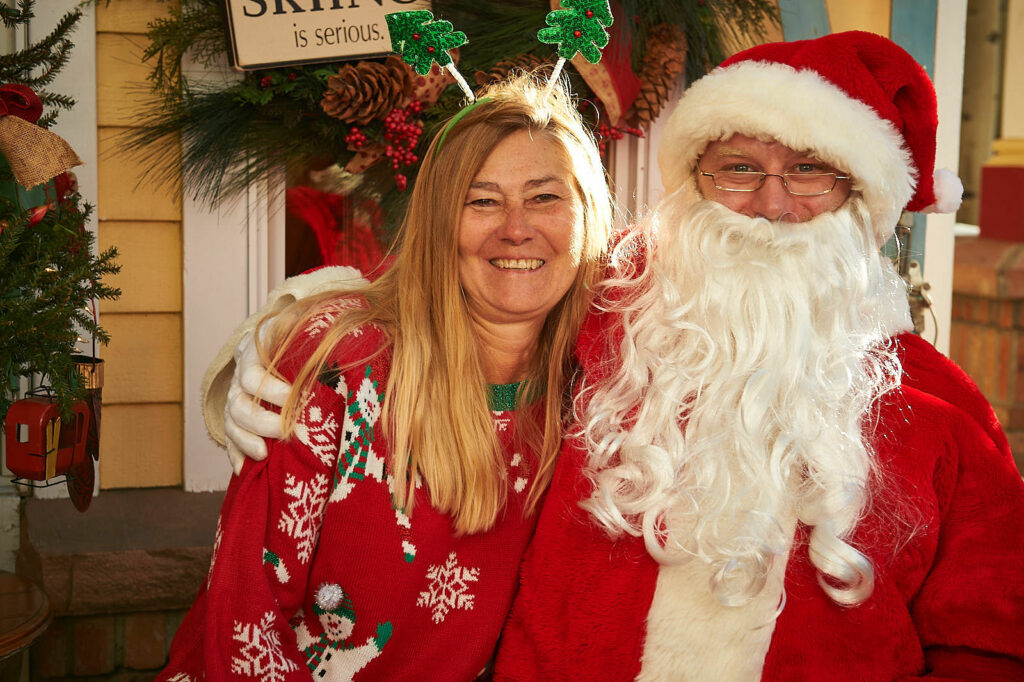 Looking for the perfect holiday gift or a souvenir to commemorate your trip? Breckenridge's eclectic mix of shops and boutiques showcases the talents of local artisans. Discover handcrafted jewelry at Matheu's Fine Watches & Jewelry, or explore the unique, mountain-inspired treasures at Wandering Daisy and Off the Slopes: Handmade Gifts for the Home & Outdoors. For the younger ones, Breck Kidz and Peak-A-Boo Toys offer a delightful selection of toys and children's items, ensuring that even the littlest adventurers are remembered. The Breckenridge Soap Company provides beautifully crafted, locally made soaps, perfect for a touch of Breckenridge luxury in your daily routine. Joy of Sox has an array of colorful and whimsical socks for those who love quirky and fun accessories. And for the fashion-forward, Big City Blues Clothing offers a range of stylish apparel. Each of these shops captures the essence of this charming town, offering unique and handcrafted items that are as special as your memories of Breckenridge.
Conclusion:
Breckenridge, Colorado, truly comes alive during the holiday season, offering a winter wonderland that combines outdoor adventure, festive traditions, and the warmth of community spirit. Whether you're carving down the slopes, sipping hot cocoa by the fire, or exploring the charming streets adorned with holiday lights, Breckenridge invites you to experience the magic of the season in a way only a mountain town can.