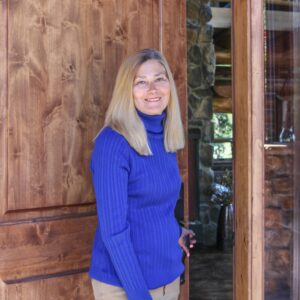 RE/MAX Properties of the Summit
As a Midwestern, I've experienced first-hand what it's like to make a big move to the beautiful Colorado Rocky Mountains. My husband Dave and I decided we needed to slow down and enjoy each day to the fullest; we made the move to Breckenridge at the turn of the century. We live, work, and play in the most beautiful place in the world. I moved to Summit County for the same reasons you are considering owning property here – to experience the mountain lifestyle. 
Our winters deliver so much fun; making fresh tracks in the snow while skiing, snowboarding, snowshoeing, and sledding with our three sons. In the summer, we love golfing, hiking, biking, fishing, rafting, and attending the many concerts and events that bring our community together during the warmer months.
I am strongly invested in Breckenridge and Summit County, both personally and professionally. From helping families get settled into new homes to giving back to local charities including Domus Pacis Family Respites, Family Intercultural Resource Center, and The Cycle Effect, getting involved in our community is about more than just earning a living. It's about creating an outstanding way of life.
As a full-service, high-touch realtor, I am passionate about helping my clients achieve the same level of fulfillment I found when I moved to Breckenridge. My goal is to meet your highest expectations when it comes to finding your dream home or putting your property on the market when it is time to sell. I guarantee my full care and attention to your needs to ensure that your home buying or selling process is as easy and stress-free as possible.
Make your next real estate experience exceptional. Call today!